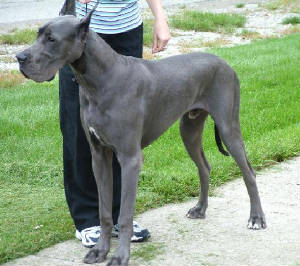 This is Thunder shortly after he arrived here. He is almost 10 months old.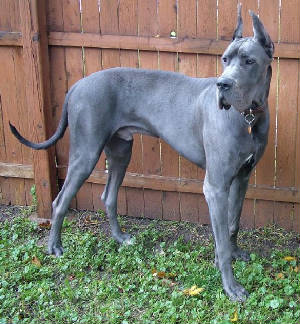 Thunder is eleven months old here.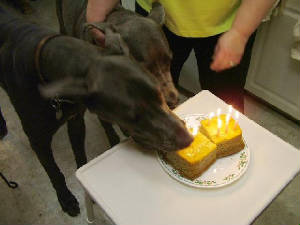 Since Iris turned 6 on November 3, 2006 and Thunder was one year old on the 15th, we decided to combine the celebrations. They shared a bananna muffin cake and although Iris waited for her candles to be removed, Thunder grabbed the cake with lit candle and we were just able to snatch the candle before the half cake disappeared in one gulp.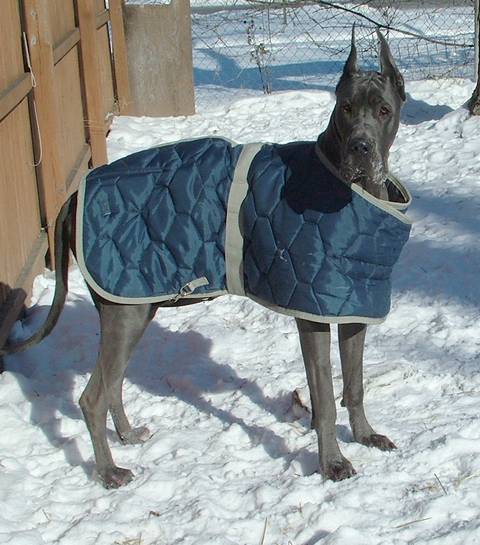 It finally got cold enough to dig out the winter coat that was Harley's. It was time to see if Thunder would wear it. He was quite reluctant at first but once it was on and adjusted he liked it. We did our walk in the 12 degree Fahrenheit temperature and I think he was comfortable. When we got back I took some pictures so I could put on his web page.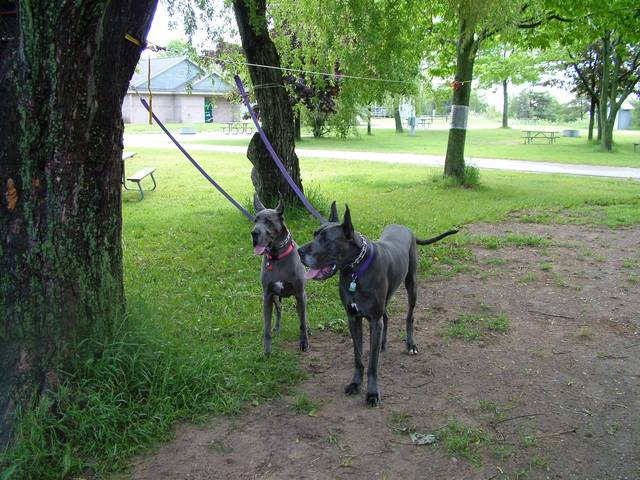 This is Thunder and Iris on their cable runners. The cables are tied between two trees with a pulley on the cable. A clip on the pulley allows a leash to be easily fastened and this allows the dogs to have some movement while still restricting them to the campsite. I never allow them to be outside unless I am there to keep watch on them. This is the rule in the parks.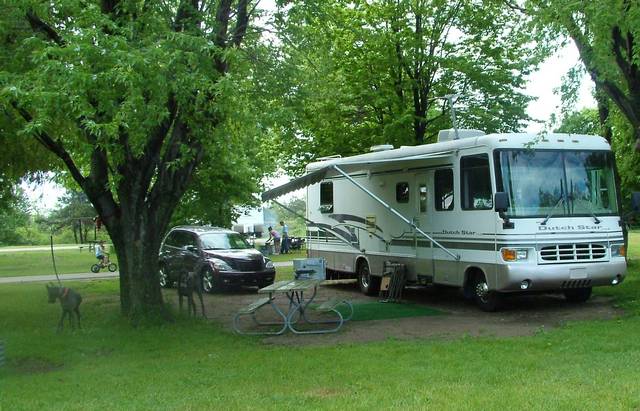 This is our motor home and both danes love to ride and camp in it.

When Harley died as a result of bloat in April 2006, I gave a lot of thought as to whether I should get another dane. I did still have Iris and she is a great companion but she does not like crowds or strange places. One of the things I greatly enjoy is to show my dane off in public. A male dane is quite spectacular and always attracts a lot of attention and every male dane I've had has loved crowds and to be surrounded by admirers. After doing a lot of looking and considering what would fulfill my expectations I was informed by Kim Eastwood, of Eastwood Danes, that she was going to repeat the breeding of the previous year of Bizy and Indy. I had cared for Bizy for a couple of months when she was a small puppy and knew what a great dog she is. I knew the background of Indy, who was imported from Australia, and was bred by Gayle Revill of Thunderfire Danes, one of the finest breeders of Black and Blue danes in Australia. I had followed, closely, the development of the puppies that were born in November 2005. It was a great litter and Kim was so pleased with them that she wanted to repeat the breeding in 2006. This was just what I was looking for. I told Kim that I would like one of the puppies of the litter. A blue male would be my first choice. The litter was born in August and there was one of the blue males that caught my interest and we made arrangements to go to Indiana in mid September, when the puppies would be about a month old, to take a look at them. Just a few days before we were to leave Kim told me that the owner of one of the puppies from the 2005 litter was encountering problems to which she could not find a solution. It was a situation that is not at all uncommon. A rapidly growing dane was coming in conflict with several small children of the owner. It wasn't one of aggression but just that the power and speed of an active dane puppy is a potential danger to a small child. It isn't possible to keep them seperated as an ongoing solution and so the owner, in the best interests of both the children and dane, made the very difficult decision to return him to the breeder to find him a new home. Kim asked if I would be interested in an older puppy. One from the same pairing as the litter we were going to see. I gave a lot of thought, very quickly, and replied that I would be delighted to become the new home of the puppy. So instead of just going to vist Kim and see the new puppies, we would be taking home an almost ten month old puppy.
"Hey Dad, is there any more of that cake?"
Although Thunder is now one year old, he is still very much a puppy and still learning the rules of behavior.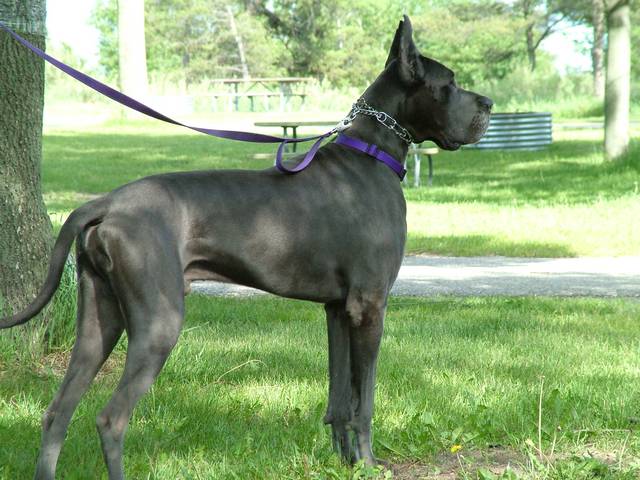 This is Thunder when camping at Tawas Point State Park in June 2008. He loves camping in the motor home and especially meeting all of the people on walks around the park.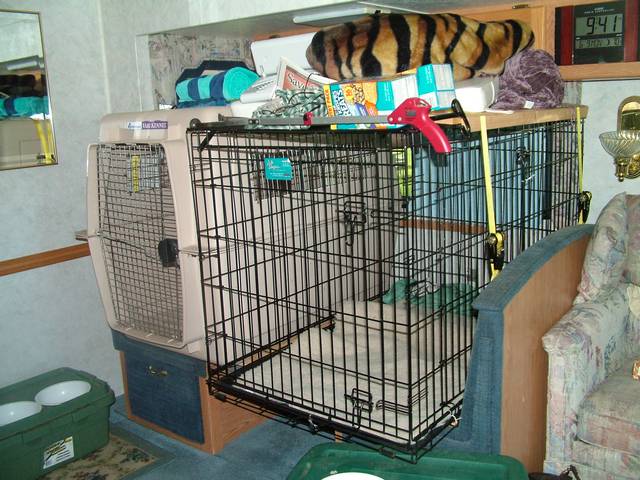 Thunder and Iris have crates that they stay in at night and if we go away during the day. They are quite comfortable in them although having the crates means that we don't have the use of the dinette. We have to use portable tables for eating but it is not a big problem. Having the motor home is the only practical way to travel with two danes. We have gone to dog shows and stayed in motels with two danes and crates but it is a major job to haul everything in and out and packing in the van again. A lot easier with the motor home. Even with todays gas prices it still comes out ahead of staying in a motel and having to eat all meals out.