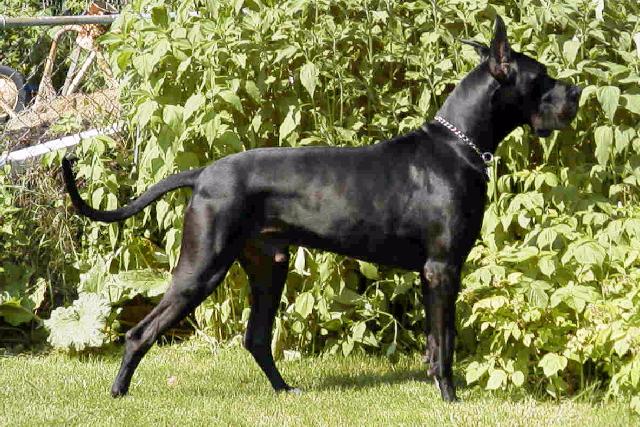 At 175 pounds (78.75Kg) and 35 1/2 inches (90.17 cm) at the shoulder, Raven is an impressive dog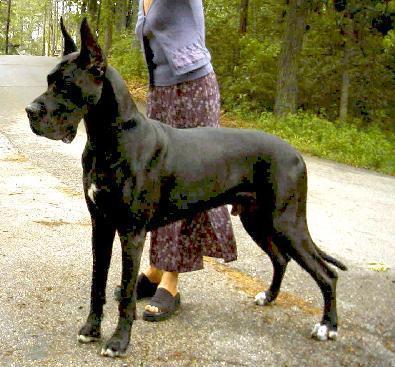 Looking Good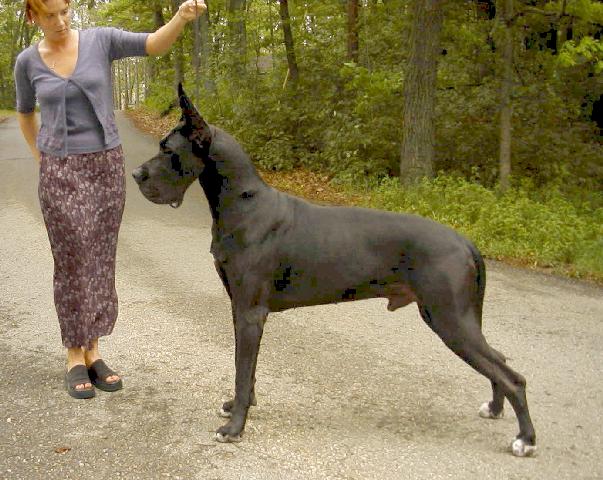 When I got Raven I not only got a wonderful dog but he came, by way of Melanie Cox, the breeder, with an introduction to the world of show dogs. I had been to a dog show only once before and had no idea of what was going on. With Melanie to explain what was happening and with her to handle him in the ring we were on our way. Fortunately there are a number of shows in Michigan so we didn't have to go far. The summer of 1998 was full of new and exciting experiences. Another thing I discovered was that even though Raven did not get any points in the ring, he certainly made points with people that came to the dog show. He loves to meet new people and is not at all shy and he would get a crowd around him at every show. I would find myself answering questions that taxed my newly aquired knowledge. I had a ball!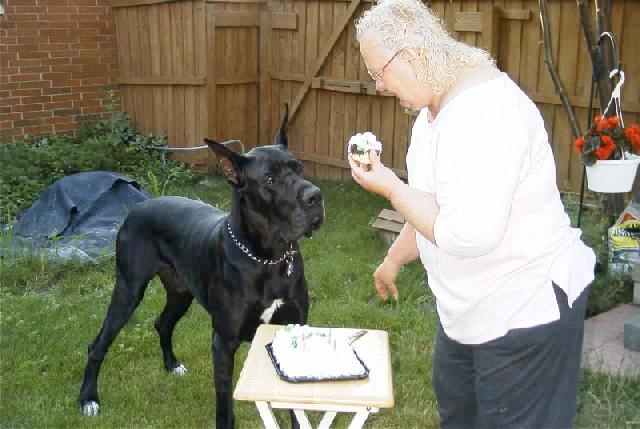 Raven's fourth birthday
He always gets a piece of cake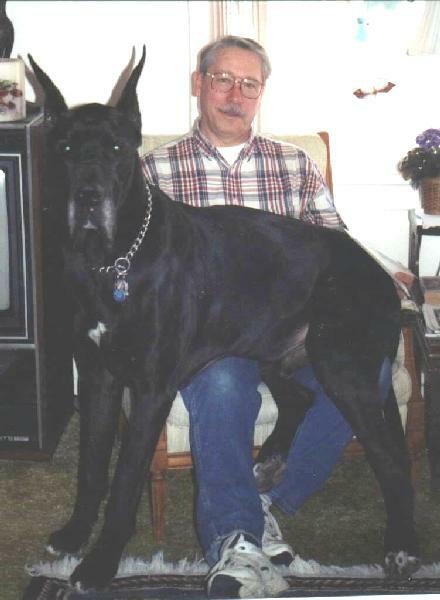 This is the last picture taken of Raven. It was taken by my cousin, Myrna Payne, when she was visiting from her home in California.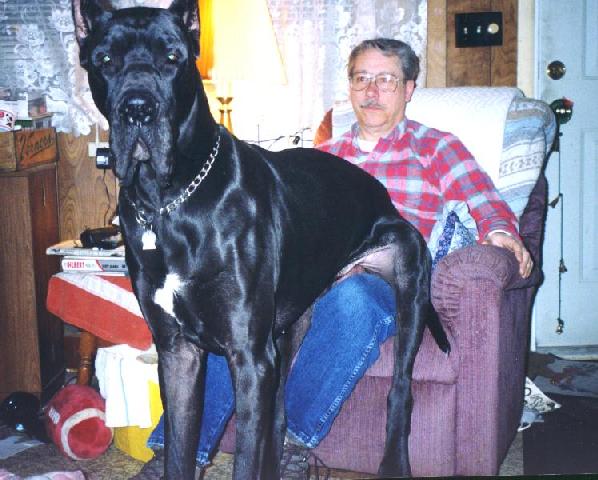 Like most Danes Raven
likes to sit in your lap.
You better be ready!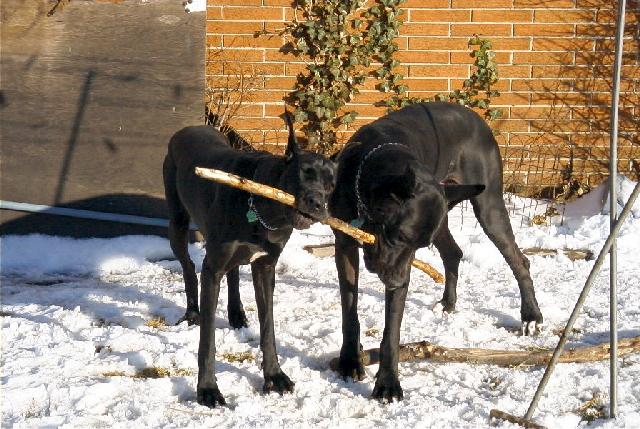 Raven and Geisha sharing one of their play sticks. They are the best of friends and play together continually.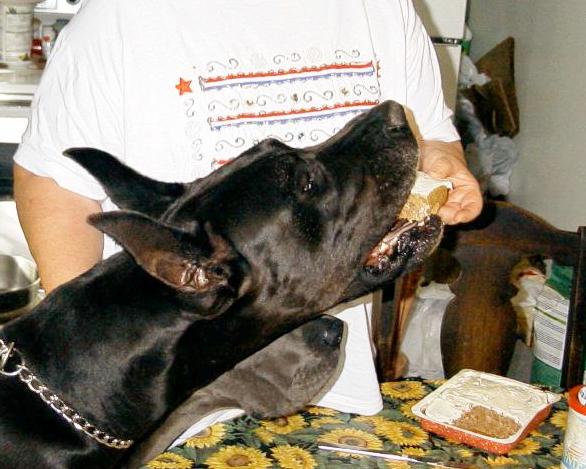 Raven's fifth birthday. July 2 2001